Welcome to MollyCareyTeam.com
The Molly Carey Team with Berkshire Hathaway HomeServices Fortune Group Properties in Palm Coast, Florida, specializes in selling the finest waterfront homes in central mid Atlantic and Northeast Florida. Expertise includes luxury homes, golf course communities, boating communities and custom built homes. Homes range from small villas and condos to magnificent oceanfront mansions and condominiums. Whether you enjoy a stroll on the beach, playing on championship golf courses, boating, fishing or kayaking we will have the perfect home for you.
The Palm Coast community features….
Oceanfront living and truly outstanding golf on Audubon-Certified golf courses. Park your boat on the Intracoastal Waterway or overlook the ocean. Beautiful homes, gated security and wonderful people. It doesn't get any better than this. Choose from Hammock Dunes, a private, beautifully landscaped, golf community that is completely residential or Hammock Beach, a gated community with resort amenities. Homes run from the $200's to well into seven figures.


Get email alerts when new properties matching your search criteria come on the market, or are updated.
"We can't begin to tell you what a great experience it has been to work with you. You have an incredible way with people. It's no surprise you are the best agent in the greater Washington area. Thank you for helping us in one of the most important events in our life."
"Your help, knowledge and patience were above and beyond. I would recommend you to anyone."
"Molly is the one and only source I needed for my Palm Coast home purchase. From first listening to all of my wants and desires (and I'm not easy to please), to finding the perfect home, and through the entire negotiation and closing process, Molly was on top of every step. I felt like I had one of my best friends in Palm Coast looking out for my every need."
"We can't thank you enough for all your hard work in selling our house. I don't know what we would have done without your help. Thank you for all the many details you attended to. You did a super job in pulling the sale together and seeing it through to closing. Thanks again for all your expertise."
"Excellent service and very helpful. My agent was Molly Carey who is a very caring and thoughtful person who cared for my needs and not to make a fast dollar."
"She educated me when we started to look and if she saw something that she did not like, Molly would be very honest. She puts her heart into her work and should be recognized for this rare gift. Honesty is hard to find these days."
"Congratulations on your achievement in being recognized as a member of the top 1% in residential volume as well as achieving Lifetime status through the Montgomery County Association of Realtors. This distinction was awarded you in a year that was not only challenging, but exceptionally demanding of your skills and expertise."
Jack Queen, EVP and GM, Long & Foster
(Largest Realtor in Washington DC Area)
I would heartily recommend Molly to anyone who needs a realtor either to buy or sell a home. She was totally dedicated to making sure we found exactly the perfect home for us. We know many in our community that have worked with Molly and everyone raves about her commitment, knowledge and what a pleasure it is to work with her.
carjell49 (Zillow Reviews)
Molly Carey is a true real estate professional. She understands the local real estate market and the competitive environment. She studies the stats and presents them in a clear and understanable way. Her personal apperance is always impeccable and she works well with both her clients and the agents representing the other parties to the transaction. She was instramental in getting our home sold in a very difficult market. She is a top notch real estate pro who we can recommend unhesitatingly.
Walter Arzonetti (Zillow Reviews)
Molly Carey is an excellent realtor. We had our home on the market for 9 months before we switched to Molly. Our home sold and closed in 2 1/2 months. She was extremely professional, knowledgeable and just simply put a pleasure to work with. Molly is well liked and respected and knows the area inside and out. I wish we could fly Molly to New Jersey to help us sell our home there! I surely wished we had started with Molly from the beginning.
jjmonn (Zillow Reviews)
"Where integrity, persistence and creativity unite, great things can happen!"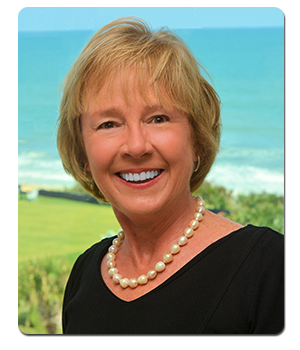 Molly Carey is a Florida native and graduate of Emory University. She lived in the Washington DC area for 25 years before moving to Florida and has sold over $250 million in residential real estate. She has been honored with many awards including Berkshire Hathaway Homes Services Chairman's Club Gold Award (top 2% of all Berkshire Hathaway agents nationally). She lives in Hammock Dunes.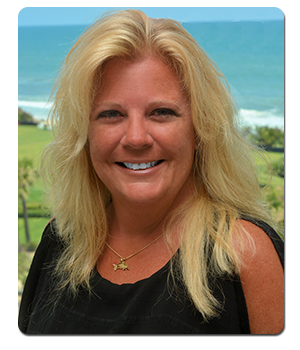 Melissa brings a wealth of knowledge and experience to the Molly Carey Team. After working 8 years as mortgage broker, Melissa decided to pursue a career as a Realtor. Over the past 11 years, Melissa has worked full time with Prudential Preferred Properties which was acquired by Berkshire Hathaway Home Services Fortune Group Properties. In addition to listing and selling properties, Melissa is an expert in rentals and property management. Melissa's attention to detail, contract knowledge and customer relations is one of the best in the industry.